Anet Technology Co., Ltd. was founded in 2015 and has since grown to become a leading 3D printer manufacturer. In 2019, we launched six new models, more followed in 2020. 6 modernized production lines with over 200 well-trained staff allow for a monthly capacity of 30,000 units. We have an effective after-sales service system and after-sales service centers all over the world to serve our customers. Anet 3D products have been sold in over 70 countries across the globe. Our expert R&D team and after-sales support team ensure that products are of the highest quality and that customers get the best service possible. Every season, we will create a new form of 3D printer.
Popular Anet 3D Printer Models
Fused Deposition Modeling (FDM), also known as Fused Filament Fabrication (FFF), is a material extrusion-based additive manufacturing method. An object is created in FDM layer-by-layer by selective deposition of melted material along a predetermined route. The materials are thermoplastic polymers that come in the form of filaments. These filaments are made using a plastic extrusion method.
FDM is the most commonly used 3D printing technology, with the largest installed base of 3D printers worldwide. FDM is a low-cost, easy-to-use 3D technology, ideal for beginners. Because of its accessibility, it is the most widely used rapid prototyping technology. FDM is primarily a consumer rather than an industrial 3D printing process, so the 3D printers are designed to be user-friendly.
A desktop 3D printer's build size is usually 200 x 200 x 200 mm, but industrial machines can have built sizes up to 1000 x 1000 x 1000 mm. If a desktop machine is required, a large model can be disassembled and reassembled. The Anet ET4 is a fully integrated all-metal FDM 3D printer with an industrial-grade 32-bit motherboard. It has a more robust and lightweight construction style and facilitates auto-leveling, resume printing, and filament detection. ET4 is a cost-effective professional 3D printing solution.
ET4 All-Metal 3D Printer
Anet ET5 Pro 3D Printer with TMC 2208 stepper driver silent mainboard has modularly designed units and can be assembled in no time. The ET5 Pro 3D printer has a high-strength aluminum frame that allows for a more robust and rigid structure while maintaining a simple interface.
The Anet A8 Plus is an improved version of our most popular Anet A8 DIY printer, with a build area of 300 x 300 x 350mm, an aluminum frame, and a revised extruder feed, motherboard, belt tensioning, and other features.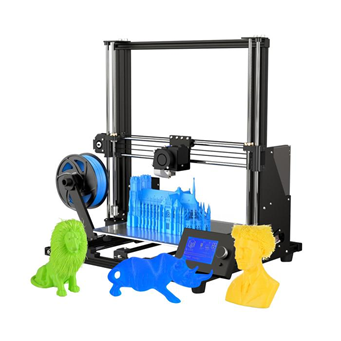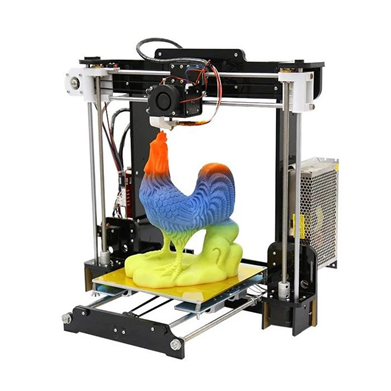 ANET A8 DIY FDM 3D PRINTER
The accuracy of the Anet N4 LCD 3D printer is up to 40m with high printing speed. N4 produces prints of exceptional quality and detail. The printing cross-section can be viewed throughout real-time in the process and the printing effect can be monitored at any time using a color touch screen.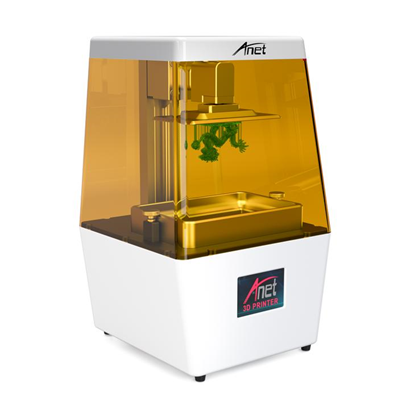 N4 LCD Resin 3D Printer
ABS (Acrylonitrile Butadiene Styrene) and PLA (Polylactic Acid) are the two most widely used materials in desktop 3D printing, which is becoming increasingly popular. PLA is a biodegradable and eco-friendly material. It also has no odor as printing when compared to ABS plastic so, it is perfect for printing at home. Anet filament is made entirely of virgin material; we never use recycled or regrind material. Anet supplies PLA 3D printer filaments in various sizes and colors.
Anet also has a super low-temperature 3D printing pen for kids. VP05 3D Printing Pen is easy to use with an adjustable printing speed function and automatic filament-loading function.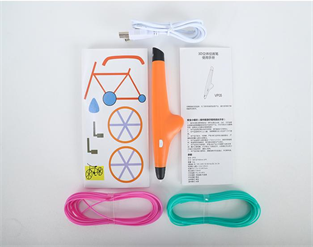 Other parts and accessories are also available at Anet's shop. These include Mainboard, Fan blowers, Print Head & Extruder parts, Heat bed & Parts (springs and nuts,), electronic accessories such as adapters, thermistor wires, LCD screen parts, and power supplies, etc., and other N4 accessories.
Certificates
Laboratory tested safety and assured performances on various standards